Getup is a 360° digital agency located in the french riviera. Our ambition is to find and concretize ideas out of the ordinary according to promote innovating and creative projects for brands, institutions and companies that wish according us their trust. Our prestations are a 100% integrated. Trust the « made in France » !

WITH OUR
SKILLS
CATCH 'EM ALL !
Whether your goals are commercial or altruistic, Getup uses its creativity and technicality, from design to delivery, to help you reach the desire of your customers. With Getup, become the master of the digital arena !
WITH THEM, THERE IS
"MATCH" 

!
You still hesitate to choose us ? Those who have tried the experience asks for more !
our
creations
MOBILE
DESKTOP
iOS developer, UI Designer etc… (FR)
Our

INSTAGRAM

!
OUR
TOOLS 

TO BOOST OUR PRODUCTIVITY

 

!
ASANA
The management is always easier with Asana !
ASANA
In order to produce an efficient work in team, we use Asana. With this tool, we can create a team with the Getup Agency members,  and after, to set tasks on anyone of us.
Thus, we never get lost in the development of our projects.
SLACK
The Getup Team communication is set by Slack !
SLACK
Communication is really important in a team, and our isn't an exception to the rule !
To be more efficient in our projects management, we decided to move on Slack, for a quick and easy communication, in team textual channels or by private messages between members of Getup Agency.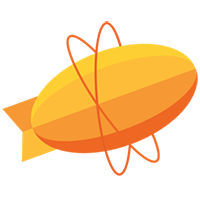 ZEPLIN
Zeplin is used to create templates for our projects.
ZEPLIN
Visual of your product will reflect your business's seriousness and professionalism.
In order to product the better, we use Zeplin to create our templates before to develop our websites and applications.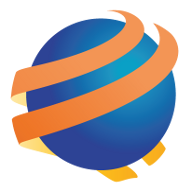 SERPOSCOPE
Your website is well-ranked with Seroscope !
SERPOSCOPE
Web ranking will be the most important to get a high crowd rate.
This tool track in real-time the evolution of your website-ranking on search engines. With the results, we take the best decisions to optimise it.
GITHUB
Projects were never been so well-managed on Github !
GITHUB
Our projects are under total control !
Github plateform hosts our works's source code, and they are combined with a backup system at each update of content !
GETUP INTRANET
Our internal and secure database !
GETUP INTRANET
No longer need to search around ! Our intranet, hosted on our private Wi-Fi, contains username, passwords, databases, and important files for an efficient productivity.
This page is open at anytime but only for Getup Agency's members !
Sorry, this is a private area !
 ADMIRE
OUR CREATIONS

 !
Because a picture is worth a thousand words, we will soon show you some of our creations…

CONTACT US
!
You have a project in mind and you wanna share it with us ? Don't wait any longer and contact us !
The coffee maker is already heating up.
At Getup, we love to share 🙂
© Copyright Getup Agency - All rights reserved | Created with ❤ to seduce you
G
E
T
U
P
A
G
E
N
C
Y
A
g
e
n
c
e
d
i
g
i
t
a
l
e
à
3
6
0
°